Statement of compliance
The board endorses the King Code of Governance Principles for South Africa 2009 ("King III" or "the Code") and has satisfied itself that Clover conformed throughout the reporting period to King III and the JSE's Listings Requirements with certain limited exceptions.
Where Clover has partially complied or not complied with these provisions, we have provided motivations and reasons as listed in the King III index which is available on page 72 of this integrated report. During the year under review the new King IV code was published, effective 1 April 2017. Clover has reviewed its conformance the new King IV code and will report on its compliance therewith in its next integrated report.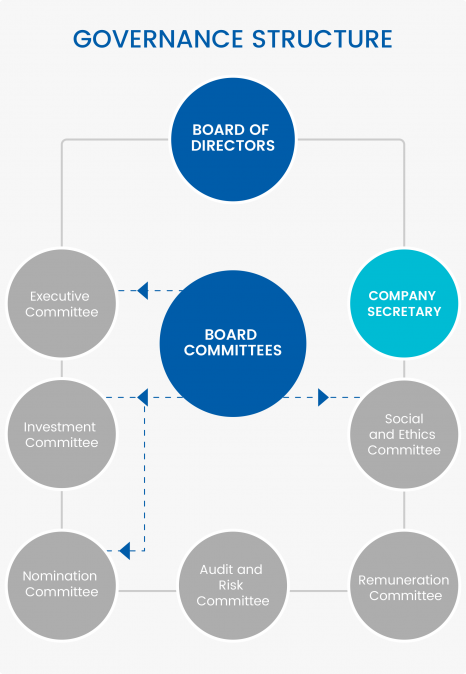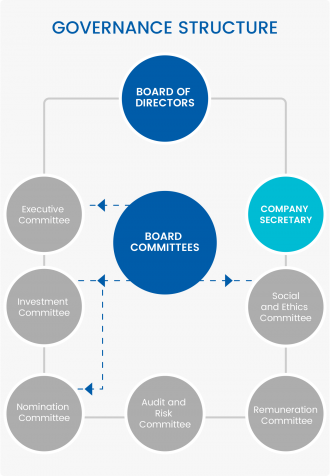 Deloitte Touche Tohmatsu Limited (Deloitte) performed the function of Internal Auditor and assessed the governance structures and processes that executive management has established. Deloitte found the internal controls over reviewed operations and related activities to be adequate and effective in all significant respects. Deloitte did provide recommendations to further improve and
mature some of the controls. Deloitte also found Clover's governance practices to be adequate and effective.
The table below indicates management's conclusions over Clover's management process:
| | | |
| --- | --- | --- |
| Review Area | Management View on Adequacy | Management View on Effectiveness |
| Ethical leadership and corporate citizenship | Adequate | Effective |
| Board of directors | Adequate | Effective |
| Audit and Risk committee | Adequate | Effective |
| Governance of risk | Adequate | Effective |
| Governance of Information Technology | Adequate | Effective |
| Compliance with laws, codes, rules and standards | Adequate | Effective |
| Internal audit | Adequate | Effective |
| Governing stakeholder relationships | Adequate | Effective |
| Integrated reporting and disclosure | Adequate | Effective |