Nolac Lactose Free Ultra Pasteurised Medium Fat
Clover Nolac™ is pre-treated with the enzyme lactase to break down lactose, making it easier to digest for the lactose intolerant person. This process also gives Clover Nolac™ a sweeter taste than regular milk, but without the added sugar! We have also added Calcium and Vitamin D, which are nutrients known to be lacking in the diet of a lactose intolerant person. This delicious, creamy taste of dairy can be enjoyed on its own, in tea and coffee, with cereal, and is ideal for use in cooking and baking. Now you can be free with lactose free.
Endorsed by the National Osteoporosis Foundation of South Africa.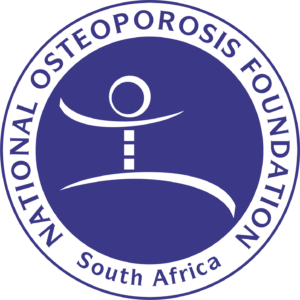 Medium fat milk (Cow's milk)
Tricalcium citrate
Lactase enzyme
Vitamin D3
As packed
Unit
Amount per 100ml
Amount per serving 250ml
%NRV per serving
Energy
kJ
208
519
Protein
g
3.6
8.9
15
Glycaemic Carbohydrate
g
5.1
12.7
of which total sugar
g
5.1
12.7
of which total lactose
g
<0.4
<0.1
Total Fat
g
1.6
4.1
of which saturated fat
g
0.1
0.2
Dietary fibre
g
0
0
Total Sodium
mg
48
120
Vitamin A
mcg
40
100
11
Vitamin B1
mg
0
0.1
Vitamin B2
mg
0.2
0.5
38
Vitamin B3
mg
0.1
0.3
Vitamin B5
mg
0.3
0.8
16
Vitamin B6
mg
0
0.1
4
Vitamin B12
mcg
0.4
1.0
42
Vitamin C
mg
1
2.5
Vitamin D
mcg
1.8
4.5
30
Vitamin E
TE
0.1
0.4
Viramin K
mcg
0.3
0.8
Biotin
mcg
1.8
4.5
15
Calcium
mg
156
390
30
Chromium
mcg
1.7
4.3
12
Copper
mg
0
0
Folic Acid
mcg
5
12.5
Iodine
mg
3
7.5
5
Magnesium
mg
12
30
7
Phosphorus
mg
90
225
18
Selenium
mcg
2
5
9
Zinc
mg
0.4
1.0
9
*NRV = Nutrient reference values for individuals 4 years and older per serving
Keep Refrigerated and use within 5 days after opening.
Use before Best Before date
Suitable for drinking
Suitable for use in coffee and tea
Suitable for use in cooking and baking