Amasi – Golden Oldies
There are some things in life that, when experienced, just take you back; back to the good-old-days and Clover Amasi is no different, it's the taste home.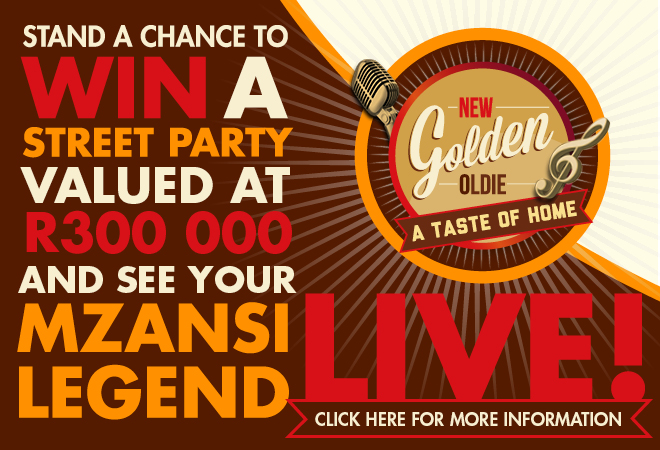 With this insight, Clover has created a campaign for its maas product called "The Golden Oldies". The main objective of the campaign is to bring back the Mzansi Legends we all think about when sipping on or baking with Amasi.
This below-the-line campaign targets consumers within the wholesale and instore environments, driving awareness of the campaign and encouraging consumers to participate to stand a chance to win a Street Party with their Mzansi Legend worth over R300 000!
Participation is easy, simply buy any specially marked Clover Amasi product, find the unique code under the cap and use it to vote for a Mzansi Legend. For your efforts, you will not only be entered into the competition, but will also be one of only 40 000 people who receive their Mzansi Legend's ringtone for your phone!
Who doesn't like to sing along to a legendary song, but do you know all the words? Take up the challenge at the Golden Oldies Roadshow where karaoke games will test your skills and you can win instant prizes like mp3 players and radios!
The Golden Oldies campaign will reach consumers in Gauteng, Kwa-Zulu Natal and Western Cape; it will commence on 13 October 2014 and run for 3 months, closing on 15 December 2014.
The competition line will cost an entrant 20c per 20sec, will be open 24hrs a day and VAS rates will apply for any ringtone downloads.
Categories: Amasi
No Tags