Our Vision
To be a leading branded foods and beverages group in South Africa and selected African countries. And to provide accessible nutrition to all consumers.
Our Mission
To reach the group's widely dispersed customers daily, and to provide trusting consumers with quality products through our extensive network. We take care to develop or acquire brands which have the potential to occupy the number one or two position in its chosen segments. To focus on way better operations across the supply chain including services to the trade, and to deliver sustainable shareholder value by being a responsible corporate citizen and preferred employer.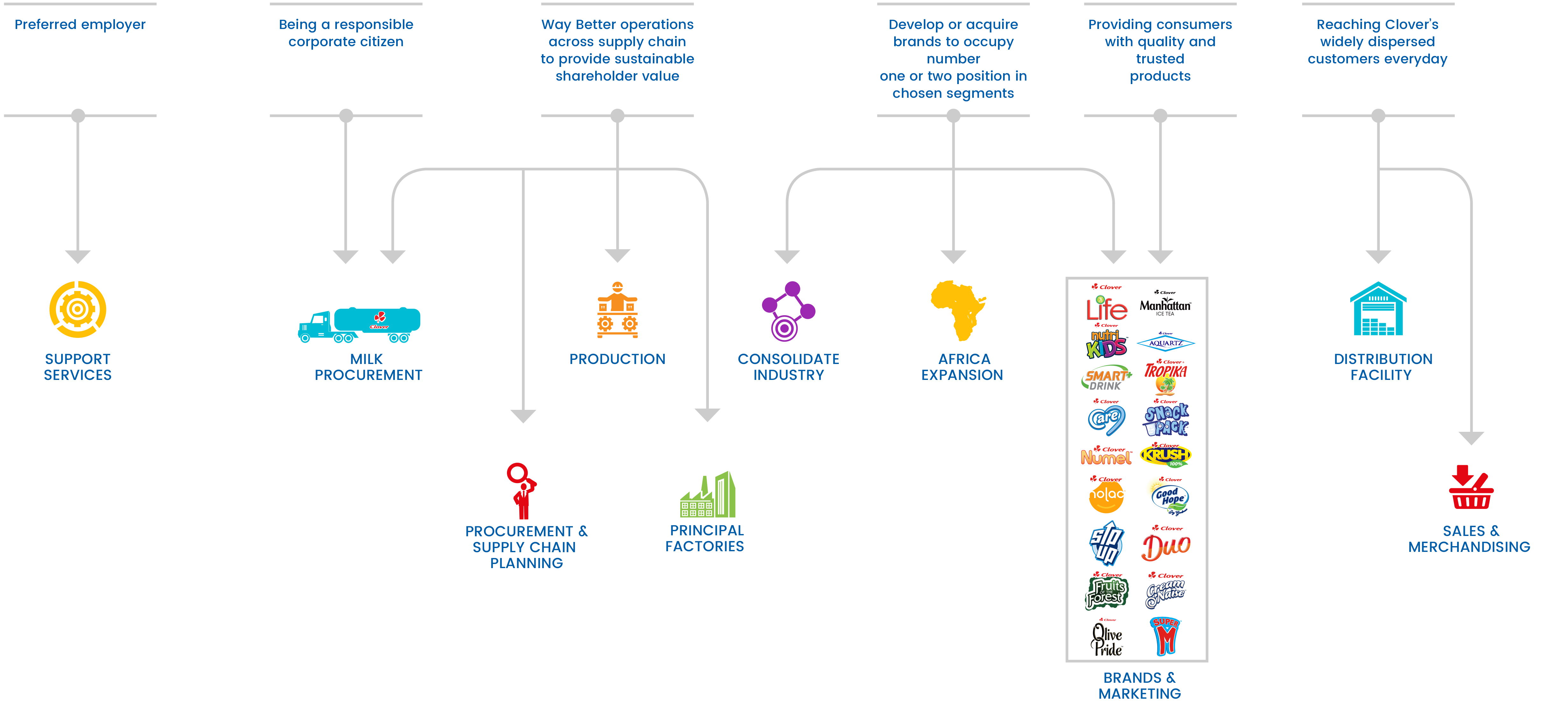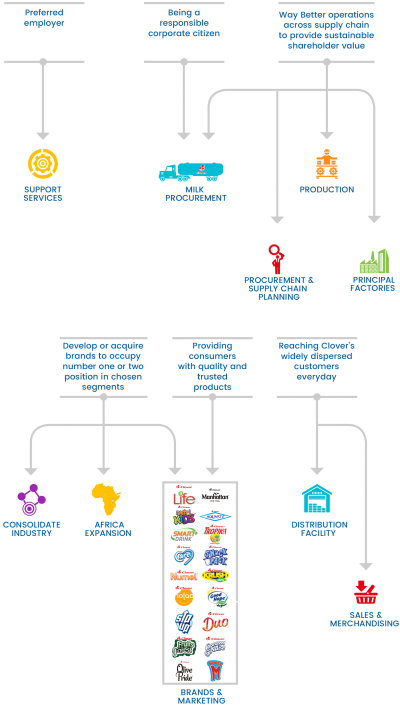 Our Corporate Strategy
Clover's corporate strategy is to build onto existing competencies within the Group and to establish a culture of exceptional performance with a view to set a platform for future market expansion. Different companies within the Group have different strategies, all receiving company-specific support to maximise their potential. Key to all its activities is the expansion of capacities to share in the strong growth in consumption in the segments which it dominates.
Strategy
MATERIAL STRATEGIC PILLARS OF THE CLOVER GROUP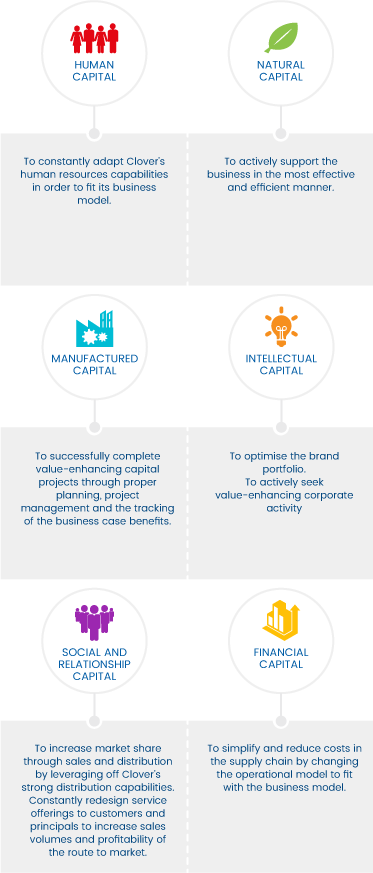 As the 19th century drew to a close, a group of dairy farmers spread across the fertile Natal Midlands decided to organise themselves by founding a dairy co-operative. Through astute vision and leadership, their humble co-operative grew into South Africa's leading dairy business.
Some 112 years later Clover's shareholders took a giant visionary stride into the future by listing on the JSE on 14 December 2010 to raise the capital needed to grow a Way Better Clover upon its fundamental dairy base. Clover has since embarked on a value creation journey that in 2017 saw Clover being acclaimed as the most reputable company for a second time in the 2017 South Africa RepTrak® study.