Entries open for the Clover Little Big Cook Off Season 2
The Clover Little Big Cook Off is about to embark on its second exciting season with new families and even more fabulous culinary challenges.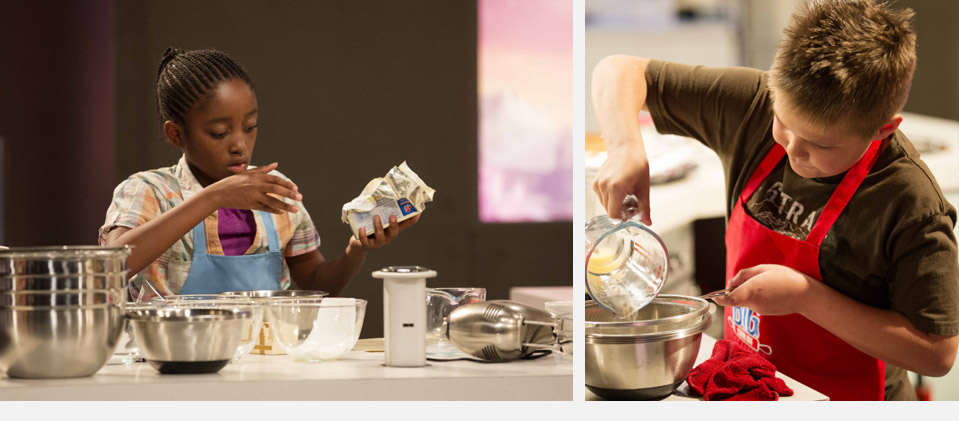 The show was a phenomenal success in 2014 and this year looks set to be even bigger and better than before. Chefs Martin Kobald and Coco Reinarhz are returning as the celebrity judges with Zuraida Jardine as the glamorous co-judge and host.
Family teams are invited to take part in the Clover Little Big Cook Off by purchasing two promotional Clover products and following the instructions on pack. Those who enter their details also stand a chance of winning R1,000 in cash prizes daily.
Entries for the Clover Little Big Cook Off opened on 15 January. In order to be on the show, make sure you enter before 15 April 2015 otherwise you won't get a chance to share your family recipes and experience being part of one of South Africa's most popular family shows. It has certainly left its mark on the teams from last year's show.
"My son Neil still loves cooking, in fact Chef Martin was so impressed with his skills he encouraged Neil to join his school, the ChefMLK School of Cooking," says Gezina from The Skippers Clan.
Camagu Baleni and his cousin Malika Jarana of Team Charisma are also still reaping the rewards of their appearance: "Since I left the show, I cook more and people want me to cook for them more often. Malika also wants to be more involved in the kitchen – from preparing, to cooking, to cleaning up."
The winners of season two stand a chance to win prizes up to the value of R1,000,000.00 including a kitchen makeover and a trip to Disney World, Florida and will be recognised as South Africa's best family cooking team for 2015.
"The Clover Little Big Cook Off has become a popular show for South African families," says Sherian King, marketing manager for Dairy at Clover. "It's wonderful to see how many people have already entered this year, and I look forward to meeting all the new adult and child teams that will wow our judges and amaze our audiences."
"The growing popularity of cooking television shows, corporate cooking events and private cooking parties is a clear indication of the interest in culinary skills in South Africa. The recipe book that resulted from season one's search for local winning recipes shows how South African families bring a special flare to cooking. I'm excited about what season two will bring and our focus on finding winning family recipes brings South African heritage and family stories into the richness of this reality TV show," concludes King.
Entries to be on the show close on 15 April 2015, while entries for the daily cash prizes remain open throughout the show, closing on 30 September 2015. Enter now and you could transform your family into a cooking sensation. Visit www.clover.co.za for terms and conditions.