Clover Way Better World
At the heart of Clover – there's love. The way it's made and enjoyed and the secret to what makes everything at Clover – Way Better.
And so – The Clover 'Way Better World' – encompassing all that is made with love.
Bringing people together for the love of food and experiencing the full width and breadth of the Clover family of products.
This is the journey of Clover, a brand experience which ignites the imagination,  informs, educates and always entertains consumers.
From Clover's humble, country beginnings as one of South Africa's first dairies in the Natal Midlands of 1898 to 2018 and a trusted, household name with the most diverse pantry of famous products.
The Clover 'Way Better World' is a meeting place – across all media – where families, young people and individuals connect with all Clover products in a refreshing, cool and trending way which remains true to the Clover's traditional, feel-good factor. Connecting, tasting, enjoying and loving every minute.
Your Clover 'Way Better World' – Made with Love.
THE BIG BANG COMMUNICATION PLAN
It's safe to say that Clover brands have been dominating the scene since our Big Bang Communication Plan kicked off last year, and we cannot get enough of all the media coverage we've been receiving – both in print and on TV.
Feast your eyes on this!
PRINT MEDIA FEATURES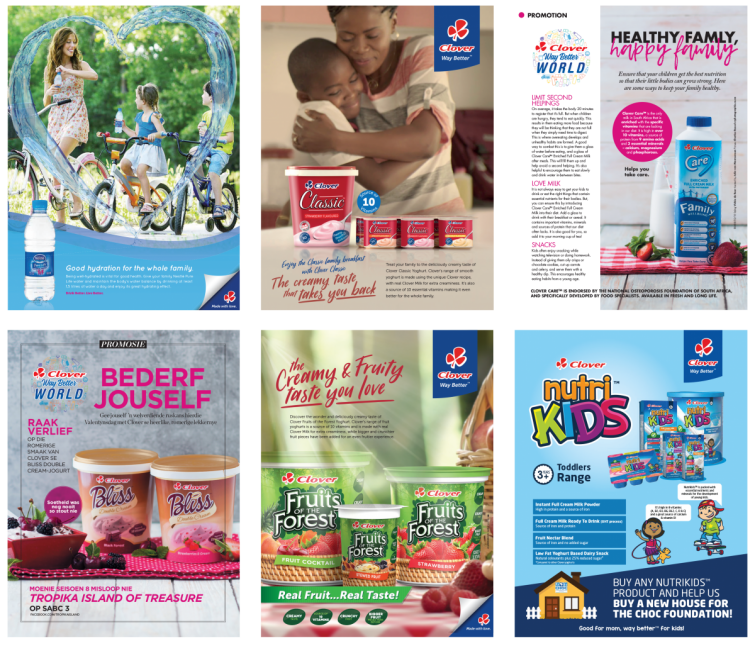 TV COVERAGE
Expresso and Afternoon Express have been effective platforms to showcase Clover's range of products. Expresso and Afternoon Express air weekdays from 06:30 to 09:00 and 16:30 to 17:00 respectively. In each episode, Clover products are used in a variety of recipe.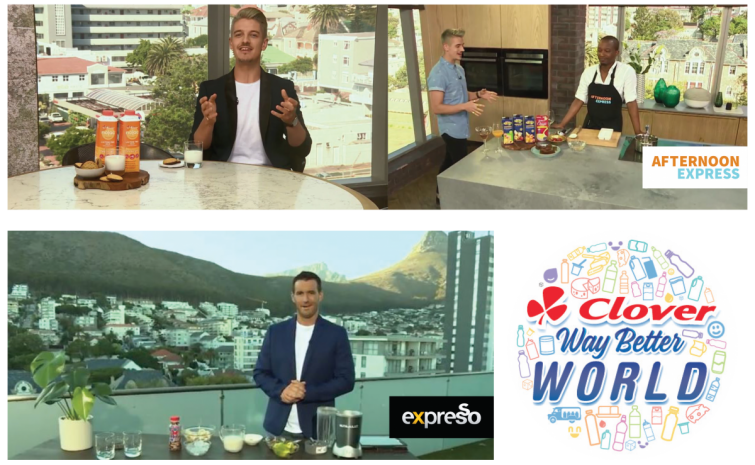 Keep looking out for our Way Better brands in your favourite magazines and TV shows!