Clover wins Product Of The Year Award
Clover great taste no fat milk has won the title of "product of the year 2009" in the milk category.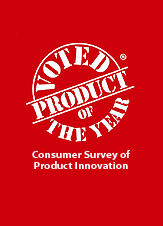 Yes we have done it again. Clover has won yet another award. Our Great Taste No Fat Fresh Milk won Product Of The Year in the milk category, eliminating other hopeful entries from competitor dairy manufacturers in South Africa. Product Of The Year champions Innovations, rewarding successful manufacturers with consumer recognition of their product development achievements and providing the consumer with a short-cut to finding the most innovative new products on the supermarket's shelves.
Some of the other companies that won in their respective categories include companies like Unilever, Reckitt Benckiser, Nestle and Danone Clover. A stringent process was followed to determine the winning products, but most importantly – winning products were selected by the public – 5 000 consumers around South Africa has revealed that Clover Great Taste No Fat was voted as the best new innovation in the milk category.