Celebrities revealed for Tropika Smoooth Fan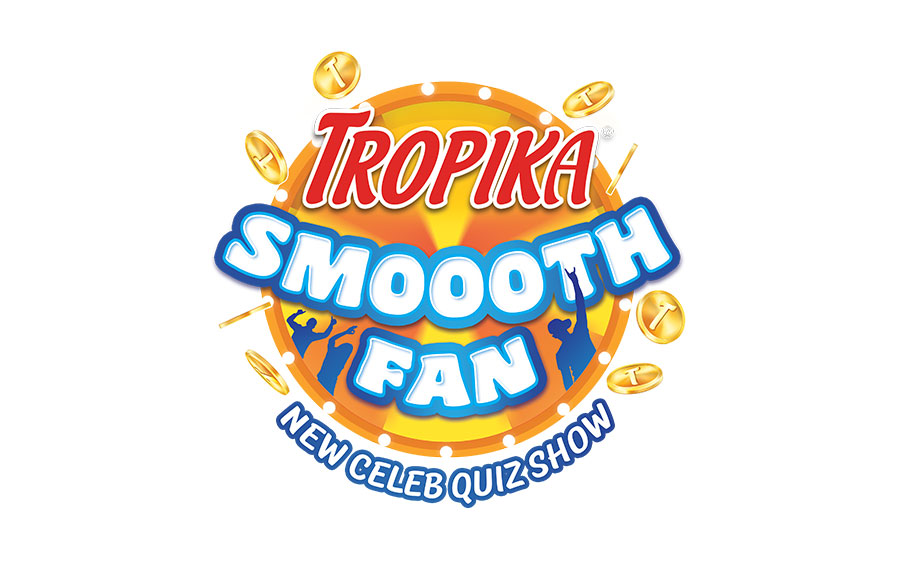 On 10 September 2018, Tropika announced the launch of Tropika Smoooth Fan – an exciting new live celebrity quiz show which is set to find the smooothest fans of some of Mzansi's hottest celebrities. Rorisang Thandekiso has been announced as the host of the show's debut season and now, the impressive list of A-list celebrities who will take part on the show have officially been announced.
These are the celebrities who will be searching for their smooothest fans on Tropika Smoooth Fan season 1: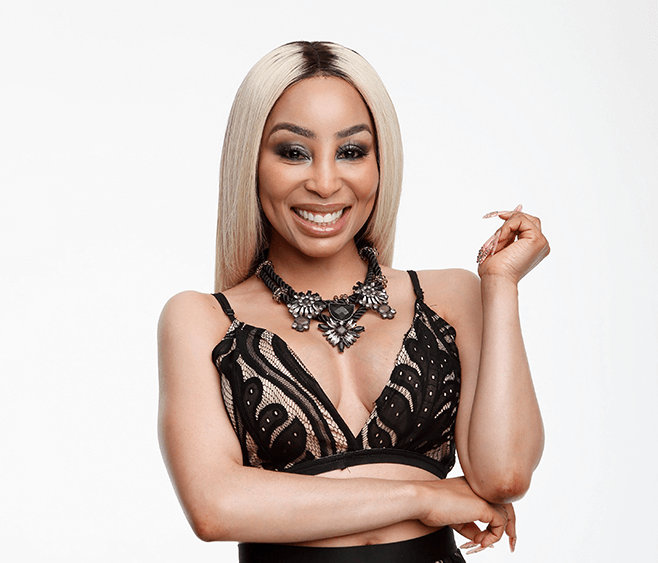 Khanyi Mbau
Khanyi Mbau is one of the country's most prominent television personalities. The star started her career on SABC 2's hit soap Muvhango back in 2004 and has gone on to host shows like The Scoop and The Big Secret while racking up quite the acting portfolio. Khanyi has also added author and radio host to her resumé over the past few years proving that there is nothing that she can't tackle. The star's personal life hasn't been without controversy, but her determination, talent and personality has helped her become one of the biggest stars in South Africa today. "I am so excited to appear on Tropika Smoooth Fan," Khanyi says. "Over the years, my fanbase has been my greatest asset. They've stuck with me through the good and the bad times and now, it's time to put them to the test and see just how well they know me."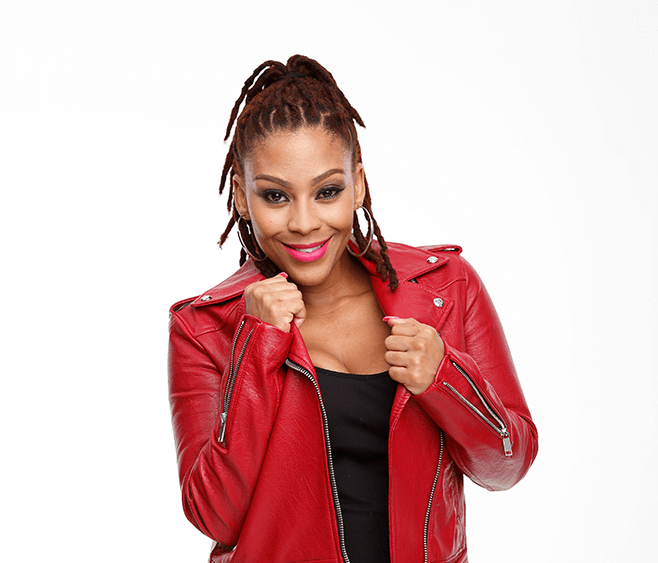 Letoya Makhene
Letoya Makhene is an actress, singer and TV personality who has shot to fame over the past few years. Letoya's career started when she was cast in an advert at the tender age of nine, and she went on to present on various youth-orientated TV shows including YoTV. When she was 14, Letoya formed the group S'kool Girlz with her sisters which saw the star break into the music industry. Letoya's presenting career got a boost after she became a co-host on the second season of Idols South Africa and appeared in popular soapies like Isidingo and Generations. Today, the star plays Tshidi on Generations: The Legacy. "I'm really looking forward to meeting my biggest fan on the show! Tropika Smoooth Fan is an exciting new concept and I am so excited to be a part of it," Letoya says. "My fans should enter because not only do they stand a chance of meeting me, but there are also lots of great prizes that are up for grabs. Oh, and the show promises to be a whole lot of fun!"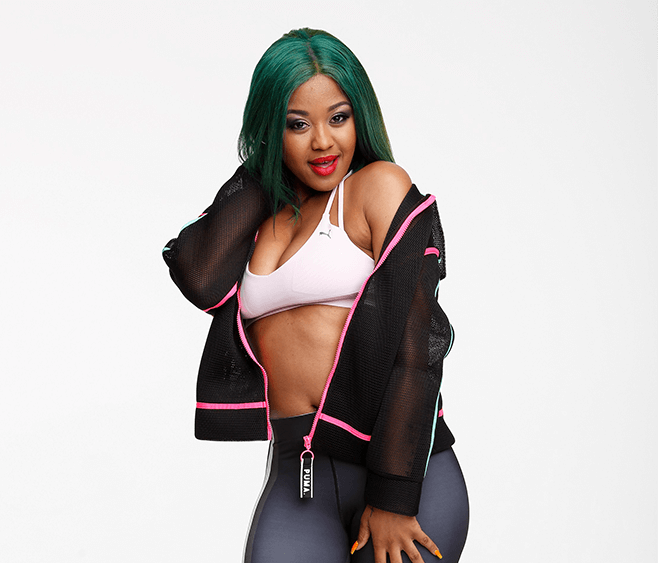 Babes Wodumo
Musician Babes Wodumo, whose real name is Bongekile Simelane, spring-boarded the Gqom musical sensation which is currently taking the country by storm with her smash hit 'Wololo'. The star has gone on to release multiple hit records as she continues to push herself and her musical genre creatively – something that has garnered her a massive following. "My fans have been incredibly supportive throughout my career so far and I am so excited to see just how much they really know me on Tropika Smoooth Fan," Babes says. "I am excited to connect with them on a different level on the show so if you think you have what it takes to be my smooothest fan, buy a Tropika today and follow the on-pack instructions to enter!"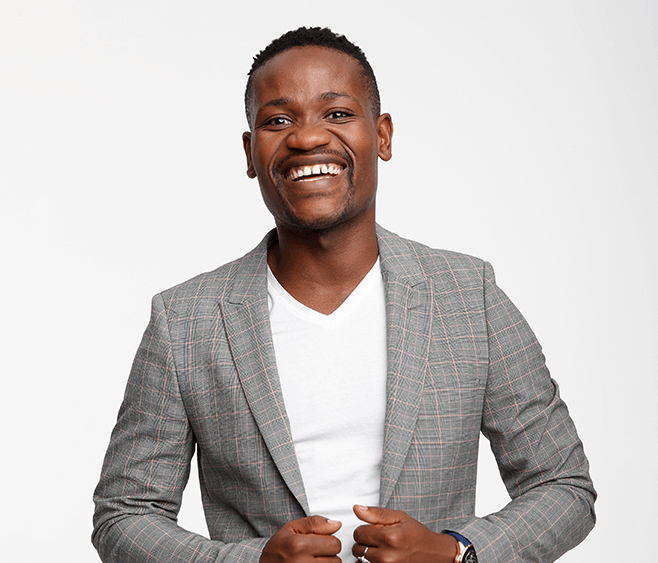 Clement Maosa
Clement Maosa is an actor best known for his role as Zamokuhle 'Kwaito' Seakamela on SABC 1's popular drama Skeem Saam. After initially wanting to be a soldier, Clement set his sights on acting and has proven to be a hit with audiences around the country. Clement's role as Kwaito is his first gig in the industry, and has proved to be a hit with audiences and has catapulted Clement into superstardom. "For a person like me, who comes from the rural region of Limpopo, to have made a career for himself in television wouldn't have been possible without the support of my fans," Clement says. "So, in everything that I do, I'm aware that there are thousands of people rooting for me. I'm looking forward to meeting some of them, and interacting with them on Tropika Smoooth Fan and seeing just how well they know me. Make sure you buy a Tropika today and enter to prove you're my smooothest fan."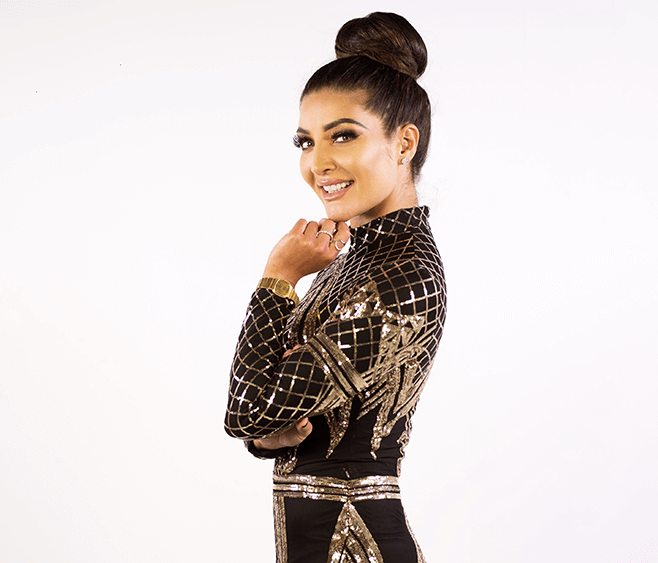 Jeannie D
Jeannie D is an incredibly talented television personality best known for her presenting gigs on SABC 3's popular Top Billing, Top Travel and Afternoon Express. Jeannie D is also a radio host on Good Hope FM and has become a seasoned MC at major corporate events around the country. Her passion for entertainment started at a young age and at age 12 she auditioned for The National School of the Arts. She truly understands what it takes to be a great presenter and her ability to connect with her audiences has made her one of the experts in her craft. "I'm so excited to meet some of the people who have been with me on my journey in life," Jeannie D reveals. "They have travelled the world with me and let me into their homes for over a decade. I am so excited to meet some of them, and be a part of them winning some incredible prizes."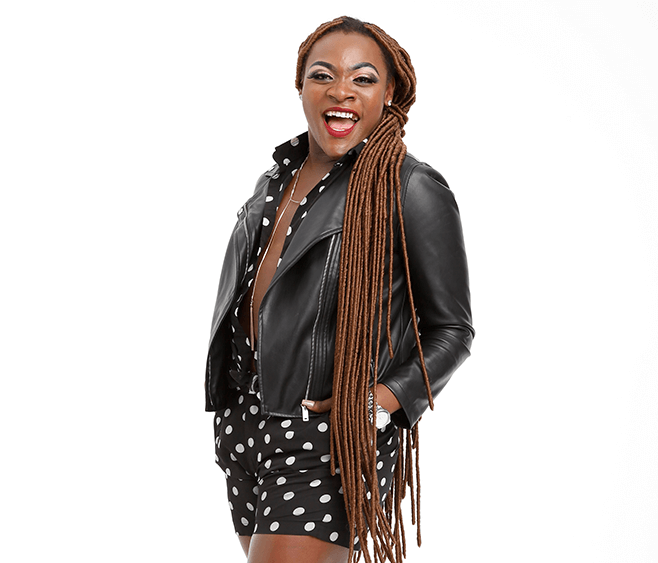 Khaya Dladla
Khaya Dladla is an actor, presenter and entrepreneur who shot to superstardom thanks to his role on the popular SABC 1 drama Uzalo. The star's passion for entertainment started during his early years after his parents used to send him to drama class. The star enjoyed all facets of performance and later became a backing vocalist for musicians such as Hugh Masikela and Thandiswa Mazwai. Uzalo is the star's first break-out television role and has put him on the path to superstardom. "Tropika Smoooth Fan is such an exciting concept and I am really excited about being part of its first season," Khaya says. "I am looking forward to finding out just how well my fans really know me and to show them how different I am to any character I have placed on television."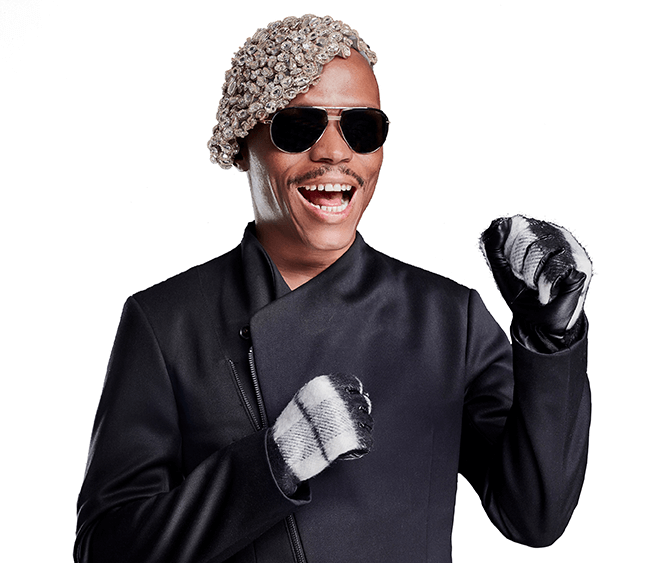 Somizi
Somizi is a popular choreographer, reality show judge, radio personality and TV presenter. His career began when he was 13 years old where he joined the broadway musical Sarafina! and travelled the world for five years with the production. He made a name for himself as a choreographer and took on massive projects like Miss South Africa between 1998 and 2008 (and again in 2015) and the opening and closing ceremonies of the 2010 FIFA World Cup. He is now one of the most impressive TV presenters and reality star in South Africa, with a massively loyal following. "I am looking forward to really engaging with people that have supported me over the years, with the people that are my cheerleaders. I am excited to find out really what makes them think that they are my greatest fans and how much they know of me and about me," Somizi says. "My biggest fans should enter because this is a once in a lifetime opportunity. Imagine you see this person on TV, in the papers, you hear them on radio, you see them on social media but you have never met them. Here is your chance to come get a glimpse of what Somizi is really like."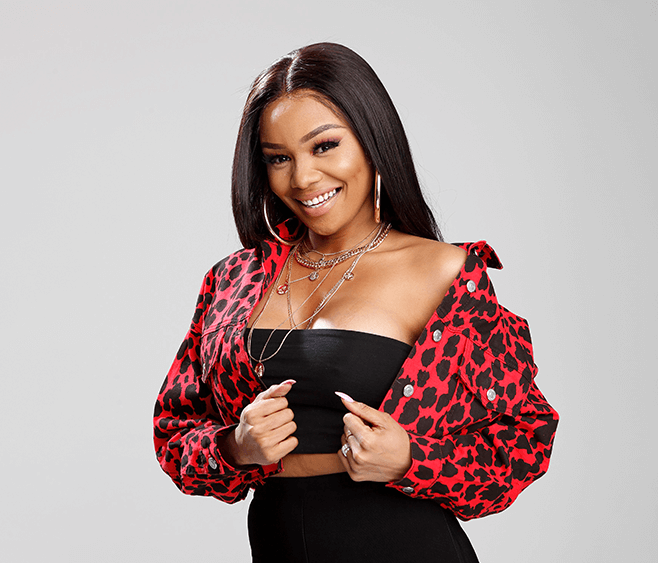 Bonang Matheba
Bonang Matheba has cemented her spot as one of the most popular celebrities to have ever come out of South Africa. The TV presenter started her career as the host of SABC 1's popular music show Live, then venturing into radio as a presenter on youth station YFM.  Since then, Bonang's career has flourished. She has launched multiple fashion lines, became a presenter on Top Billing, hosted a popular radio show on Metro FM, hosted numerous television shows and MC gigs and even appeared in her very own reality show. Bonang is the epitome of class and sophistication and continues to build an empire with her various projects and endorsement deals. "I believe I have the best fan base in the country – people who have supported me throughout the 15 years of my career. Tropika Smoooth Fan is a wonderful opportunity to meet and interact with individuals who chat to me on a daily basis on social media. It's fun, it's proudly South African and a wonderful way for me to say thank you to them for helping me live out my dreams every single day. I look forward to it but mostly – I'm looking forward to seeing the power of the BForce."
Smoooth Fan will require die-hard fans of these celebrities to put their skills and celeb knowledge to the test in the hopes of making it to the big finale for a chance to win R250 000 cash and a car!
South Africans who want to stand a chance to join their favourite celebrity mentioned above, live on TV and win incredibly smoooth prizes, should buy a Smoooth Fan branded Tropika at their nearest store and follow the instructions on-pack.  The first episode kicks off on Friday 28 September, so fans should enter now!
Each episode of Smoooth Fan will be dedicated to a particular celebrity, and will feature four die-hard celebrity fans as they compete in various interactive games – live in studio – in the hopes of being crowned the smooothest fan. Each episode will be split into three parts, each containing a series of questions that relate either to the celebrity's personal life or a connection to the celebrity's professional career. The contestants need to prove that they are the celebrity's smooothest fan by answering the various trivia questions in the fastest time to ensure a win. The show will uncover some fun facts about some of Mzansi's biggest celebrities while giving viewers at home an inside look into the life of the week's chosen celebrity. Each of the celebrities' smooothest fans will make it to the final episode, where after an exciting knock-out round, two contestants will go head to head in the final to win R250 000 cash and a Honda Amaze!
Miantha Roux, Marketing Manager: Beverages – Clover, is really excited about the group of celebrities who have been revealed for the first season of Smoooth Fan. "In true Tropika style, we wanted to ensure that the series launched with a bang and would provide once in a lifetime experiences for fans. So, we made certain that we got some of SA's biggest and most loved celebs involved, that every day South Africans will have the opportunity to engage with, and win amazing prizes by doing so!"
South Africans who don't make it through to the TV show still stand to *win their share of incredible instant prizes such as airtime, cash and home appliance vouchers.
Tropika Smoooth Fan premieres on Friday 28 September at 18:00 on SABC1, and will be broadcast live in that time slot every Friday until 7 December 2018 (the big finale episode).
Connect with Tropika and follow the latest #TropikaSmooothFan news online:
Facebook:           https://www.facebook.com/tropikaisland
Twitter:                https://twitter.com/mytropika
Instagram:          https://www.instagram.com/mytropika/
YouTube:            https://www.youtube.com/user/TropikaIsland
Website:             https://www.tropika.co.za/
*Full Ts and Cs can be found on: https://www.tropika.co.za/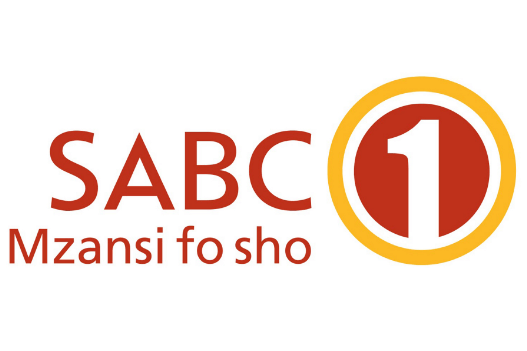 About SABC 1
SABC1's role in the overall SABC Television portfolio is that of delivering programming and entertainment that is targeted specifically at the youthful segment of the population, with a target market that is predominantly between ages 16-34 and 24 as the epicenter. SABC 1 is by far SA's biggest television channel delivering over 22 million viewers per week and a market share of 66.6%. The channel celebrates youthfulness through entertaining social realism. This positioning is borne out of the viewers' needs for more honest, positive and real television.
For any Tropika Smoooth Fan media requests or interviews, please contact:
El Broide, The Platinum Club
Email:    el@platinum-club.co.za
Cell:       +27 82 398 9476
Gabriella Brondani Rego, urban espresso
Email:    gabbi@urbanespresso.co.za
Cell:       +27 79 696 1800