Introducing the NEW & IMPROVED Clover Cheese Range
"A Breath of fresh air is a great thing to take and an even better thing to be"
They say that a "Breath of fresh Air" is something that makes a situation feel new, different, and exiting and that is exactly the aim of the Clover Cheese Relaunch.
Not only will Clover Cheese create excitement within the Cheese Category, the brand will also gain on-shelf stand-out with our new look, innovations and new pack sizes.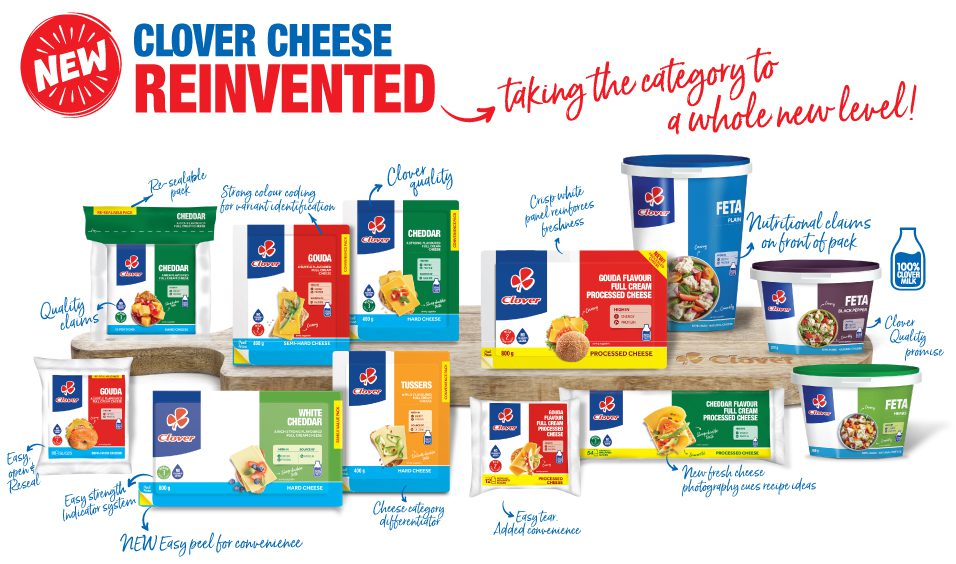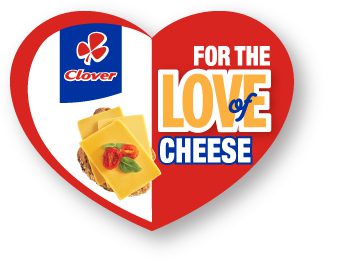 The New Clover Cheese packaging includes on-pack serving suggestions, Cheese Strength Indicators (assisting consumers in selecting a cheese type that will suit their taste), Nutritional Claims (guiding consumers in the nutritional benefits of Clover Cheese) and a Clover Quality endorsement (Made with 100% Clover Milk).